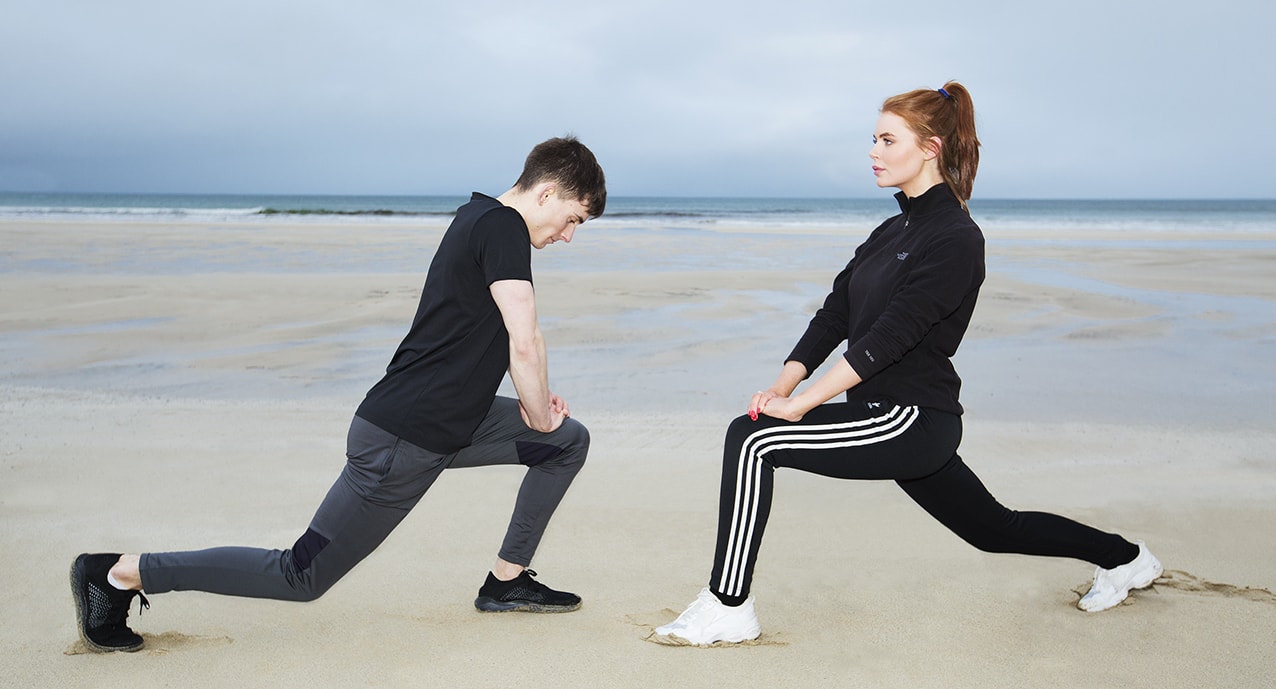 - Stefan McCallum -
Having recently turned 30 and finding myself getting more unhealthy over the past year I decided it was time for a lifestyle overhaul and reluctantly joined the local gym.
I met Thomas and he was happy to sit down with me and create a comprehensive and realistic fitness plan to work through together to reach my goals.
I have been training with Thomas for over six months and I have witnessed an incredible personal transformation. I am now stronger, healthier and more confident than I've ever been. He is a great motivator and his knowledge has been invaluable and educational.
If you are looking for a disciplined, supportive and motivational personal trainer Thomas comes highly recommended.
- Gerard Mooney -
Having never been in a gym before knowing the correct exercise regime to achieve my goals was a daunting prospect.
Thomas has been a great PT in supporting my training objectives and I have seen a continual improvement from my sessions which are run in a relaxed yet supportive environment.
Thomas is focused on helping me achieve my goals and makes every session challenging (and somehow fun in a masochistic sort of way!). My fitness has increased noticeably and I've seen improvements in my ability to complete more core exercises, lift progressively heavier weights and generally push myself harder throughout each session. I find I actually look forward to my workouts.
Importantly:
Having never used free weights he ensured that my technique was always correct to avoid injuries.
Explained in detail which group of muscles each exercise was working and why the routine was set up in such a particular way.
He is extremely reliable and punctual, always set up and ready to start training ahead of time, with and exercise routine planned that was always challenging but extremely rewarding.
Thomas is completely focused in helping you achieve your goals and will always push you to get the results you want and I would have no hesitation in recommending Thomas as your personal trainer if you want to achieve your fitness and health goals.
- Jane Rowantree -
I've been training since August last year, I hadn't trained for over 2 years due to surgery on both feet. Thanks to training with Thomas I feel fitter and healthier than I did in my 30s. Highly recommend.
- Gordon Horne -
Over the years I've tried going to the gym but I never had the motivation to keep at it, so I kept quitting. It wasn't till I started with Thomas that I started enjoying going to the gym enough to keep at it for 7 months straight 3-4 times a week!
He set out a structure and plan specifically designed to my needs and abilities. I constantly ask him what certain exercises are doing for me and what muscles I'm using and he answers without hesitation.
Since training with Thomas I have become more confident with my physical appearance, people have noticed a difference in the way I carry myself and my arms and belly are so much more toned.
I definitely recommend Thomas as a Personal Trainer. He has decent banter as well!
 - Chrisy Watson -
I started with Thomas a few weeks back, in such a short period of time I'm starting to see and feel a difference. I feel more confident in the gym and not shy to lift heaview weights. He's a great guy and is great at his job, highly recommend.
 - Angela McCutcheon -
I've been doing personal trainning with Thomas for the last few months. He is a highly motivated instructor and knows how to work you hard but still make it enjoyable. I have noticed a difference in my fitness and body shape since doing these sessions. I would have no hesitation in recommending Thomas to anyone who needs that extra push.