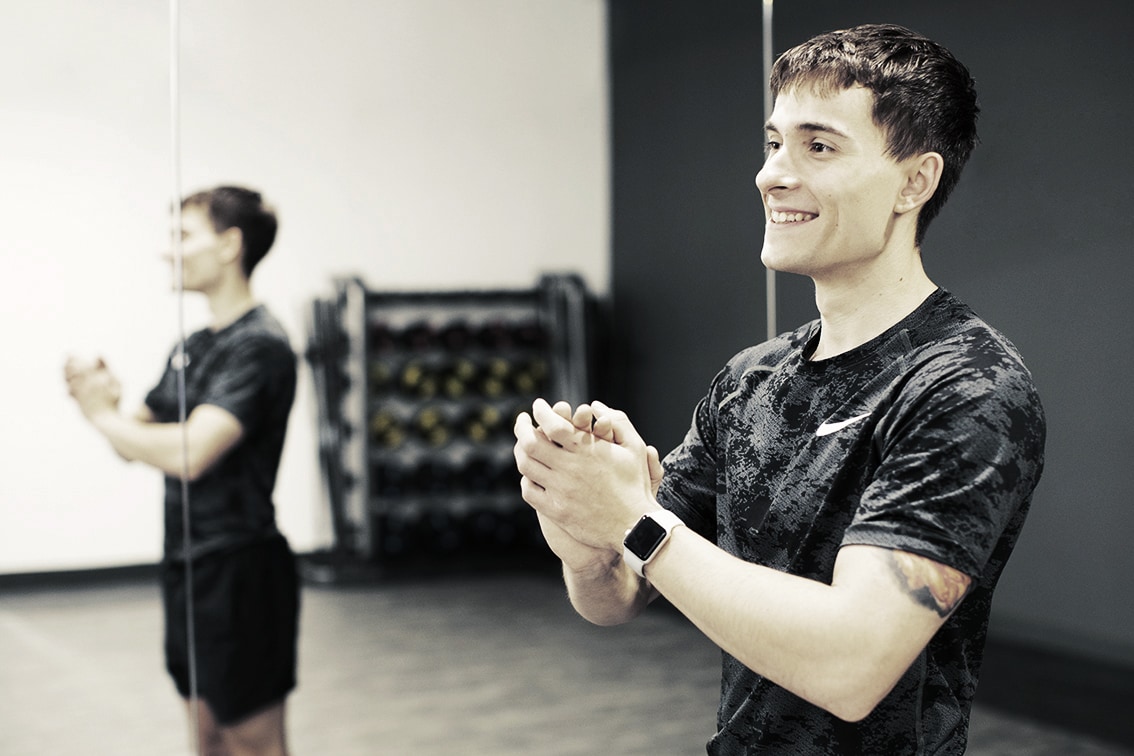 I had my first asthma attack at the age of two. By the time I was four I was taking a daily dose of steroid medication to try and control a condition that brought on regular and severe attacks throughout my childhood. By the time I reached my teens I was underweight and still struggling with asthma. It became obvious that I was not going to grow out of my condition, so I decided to start exercising at the gym to improve my health. Over the course of the next two years I worked on my physique and lung capacity and developed a strong interest in health and fitness, taking PE at Higher and Advanced Higher level.
After school I decided to do an HND in Fitness, Health & Exercise. This in-depth two year course covered a wide range of study, from biology through to nutrition. It also took me through REPs level 3 to become a fully qualified personal trainer. After finishing the course I began working at a gym in Glasgow, where I have been training clients and taking classes for the past 3 years.
Looking after your physical fitness is personal. We all have different reasons for undertaking training, and a variety of needs and goals to consider. It is not a magic wand; my asthma will always be with me, but keeping fit and focused has improved it immeasurably and has given me a level of control and confidence that I did not have before.
I am interested in your reasons for wanting to improve your health, and I want to help you make fitness training an enjoyable part of your life. Your goals are set entirely by you. There may be an event that you are training for, an operation you are recovering from, or a level of confidence you would like to achieve by becoming more in tune with your body. Whatever the reasons, I can help you build a routine that will allow you to reach and surpass your goals. You can find out more by booking a free consultation.